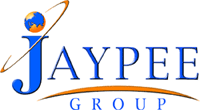 Gujarat Chief Minister Narendra Modi today dedicated Rs 1,500 crore($324 million) first phase of Jaiprakash Associates' 2.4 million tonnes per annum capacity cement plant in Sewagram, Kutch, Gujarat., adding to its current annual capacity of 14.7 million tonnes, the company said on Wednesday.  The company is in the process of expanding annual capacity to 22.8 million tonnes by March and aims to reach 35.55 million tonnes over the next two years.
Greenfield plant was completed in a record time of 33 months after the acquisition of land in end of 2006. The project during the construction phase has generated employment opportunities to around 3000 people.
Apart from having state-of-the-art technology, cement plant will also have an emergency backup of 35 MW DG power has a 100 percent captive thermal power generation plant that will generate 22 MW in the first phase and 50 MW in the second phase.
"Gujarat alone produces 2 billion tons of Cement. As per the MoUs made, 40 companies have come forward to set-up Cement Plant in Gujarat," Gujarat Chief Minister Narendra Modi said today while inaugurating  J.P Cement plant at Sevagram-Vayor of Abdasa Taluka of Kutch. He gave a call to the industries for setting-up a skill up -gradation network in Solar-Energy sector. Kutch has immense potential and capabilities, environment technology centre may conduct courses in Solar-Energy and Non-Conventional energy.
On the pious occasion of Datta-Jayanti, Chief Minister proposed Shri Jayprakashji- Founder of J.P.Group- to build modern Dharma-Shala near Datta Temple.
Director of J.P.Group of companies Shri Ranvijaysinh, Alok Gor, Vice-Chairman N.C.Sharma, MLA Shri Jayantibhai Bhanushali, and people in large numbers attended the function.
Jaiprakash Associates Ltd (JAL), the flagship company of the well diversified industrial conglomerate Jaypee Group having interests in the fields of civil engineering, cement, power, real estate and hospitality.
The group has plans to invest around Rs 6,000 crore by 2012 in Gujarat