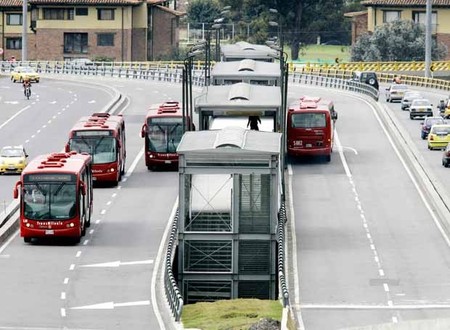 Ambitious Surat Bus Rapid Transit System(BRTS) project will be kicked off by Gujarat Chief Minister Narendra Modi on 31st  October – Sardar Patel Jayanti. Modi will perform groundbreaking of Rs.78 crore first phase of the project.
The Surat Municipal Corporation(SMC) had recently approved Rs. 228 crore Bus Rapid Transit System(BRTS) project. Cost wise, this is be the biggest project approved by the SMC in its history.
A 19 km long 200 meter wide BRTS lane will come up on Dumas resort-Udhna-Magdalla-Vir Narmad university-Citylight Anuvrat gate route. The BRTS lane would also be constructed on both sides of the Citylight canal(60 ft road on each side)-Khatodara-Kharvarnagar-Puna old octroi post-Puna-Sumada-Sarthana Savji Korat bridge rout.
Under the project, a canal will be restructured and proper lining would be done. The project also includes construction of several fly-over bridges, cc road, paver blocks, street lights, a track for bus, vehicles track, gardening, picnic points, shopping mall, carriage way, cycle track, light vehicle track, activity areas, parking space, bus-stands and service road.