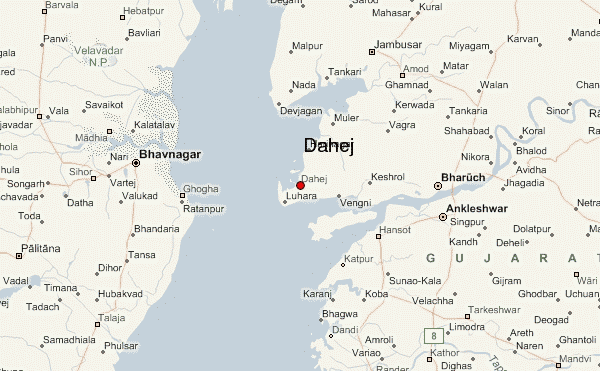 Inaugurating Lonsen Kiri Chemical Industries Ltd's dyestuff manufacturing plant, Gujarat Chief Minister Narendra Modi yesterday said that a special investment region (SIR) for the chemicals sector will be developed in Bharuch. "SIR is under preparation mode at present," said Modi.
"There will be no international renown chemical company not present in the proposed SIR," Modi added.
On a lighter side Modi also said, "I am not saying this, just for the sake of hiking land prices in the area."
12 more SIRs are in pipeline in the state
It should be noted that the Centre has announced a policy to set up such a special region to attract investment in petroleum, chemicals and petrochemicals, with Bharuch-Dahej to be developed as the PCPIR (Petroleum Chemical and Petrochemical Investment Region): the minimum area of which will be 250 sq km.
Earlier this month, Gujarat's Minister of state for Industries Saurabh Patel had said replying to a question posed by an MLA in the assembly that 12 more SIRs are in pipeline presently in the state. The list includes Changodar and Sanand near Ahmedabad, Aliabet near Bharuch, 12,600 hectares Gujarat Petroleum Chemical and Petrochemical SIR in Bharuch-Dahej, Antalpur, Halol-Savli, Hajira, Navlakhi, Simar, Pipavav, Anjar and Okha.
To boost development and investment in these areas, and to ensure adequate infrastructure for the development of SIRs, the state has  appointed the Gujarat Infrastructure Development Board (GIDB) as the apex authority.
The Gujarat Special Investment Regions Bill has already been passed in March this year, which provides among other things the setting up of a regional development authority (RDA) for the development of SIRs.